Corporate Team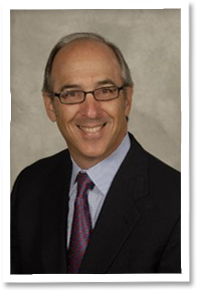 Dennis Manes | Chief Executive Officer
Our Chief Executive Officer is the well-qualified leader of "The New InShapeMD" making major corporate decisions, managing the overall operations and resources of company, and acting as he puts it as "the voice of reason".
In June, 2013 Manes Capital Management, LLC, a venture capital firm, where Denny serves as the Managing Director, made a major investment in ISMD. Manes Capital also has investments in commercial real estate, equipment leasing and various companies under the American Water Damage umbrella, where Denny also serves as the CEO. From 2007 to 2012, he was the CEO of Champion Window Manufacturing & Supply Company and its affiliated companies, the largest home improvement company in the United States with 86 showroom locations and two manufacturing facilities. He joined Champion in 2002 as a Vice President and General Counsel after being Champion's outside legal counsel since 1988. He has a BBAD degree from Kent State University (1970), JD degree from the University of Toledo College of Law (1973) and LLM in Taxation from the New York University College of Law (1974). The highlight of his legal career was successfully arguing the case of Commissioner v Cottage Savings Association before the US Supreme Court. John Roberts, the current Chief Justice of the US Supreme Court, represented the IRS.
Denny enjoys his family, golf and travel.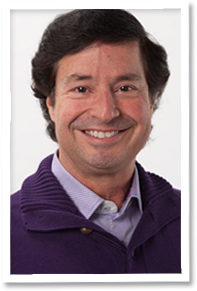 David Federico | President
The company President serves to provide strategic daily leadership to the entire organization. Often the public "face" of the business the President is responsible for creating, communicating, and implementing
the organization's vision, mission, and overall direction.
David Federico, originally from St. Louis, MO actually spent his childhood between San Bernardino, California; Ankara, Turkey and Nashville, Tennessee. He attended Volunteer State University upon his return to the U.S. but cites his best education was acquired while on the book field in the Mid-West for 3 Summers working for Southwestern Publishing selling educational books door-to-door. A perennial sales leader, David has enjoyed career success in literally every industry he has been engaged with including Beaman Toyota in Nashville, L.M. Berry Publishing in Nashville, BellSouth Advertising and Publishing in Atlanta, GA and finally as equity partner and Vice President for Ad Venutures, Inc. a directional advertising agency in Roswell, Ga. He has been recognized as the Top Salesman, a multiple President's Club Winner and President's Council Winner and Salesperson of the Year.
"My objective is to build InShapeMD to be the premier boutique wellness clinic in America and an industry leader in medical weight loss and anti-aging ."
David has always been a team player, lettering in both football and wrestling in high school. His current hobbies include cycling, golf, fishing and travel.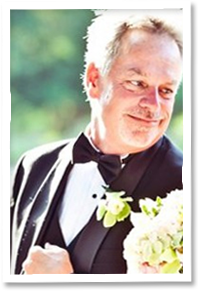 Mark Potts | Chief Operating Officer
The COO has the challenging task of managing all of the "hands on" daily activities and operations critical to the company's overall success. By investigating various options, the COO will implement best policies and procedures to optimize the efficiency of the business. Additionally, tracking, reporting and analyzing systems success fall under
the COO's area of responsibility.
A native of Buffalo, NY our COO Mark Potts holds a BSA from the University of Georgia. Mark has been involved in the field of medicine since 2004, specifically the comprehensive wellness arena with an emphasis on medical weight loss..
He was actually instrumental in establishing 3 of his own weight loss clinics prior to joining InShapeMD in 2009. Mark brings with him a wealth of industry knowledge and practical experience vital to the management of the many complex systems and issues used to operate our business. He is always on the lookout for new enterprise solutions. His prior position as director of Sales and Marketing for Chep USA, a multi-billion dollar material handling company adds to his arsenal of talent at what many agree is one of the more complex positions here at ISMD.
In his spare time, Mark enjoys spending time with his family, which includes his wife and 3 children, one grandchild and another on the way! His hobbies include tennis and cycling.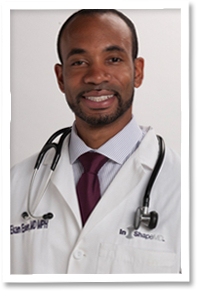 Dr. Ekan Essien | Medical Director
As the Medical Director of InShapeMD. Dr. Essien will serve as the clinical operations leader implementing policies, procedures and best practices. He will oversee all training and continuing education for his staff, including developing new protocols and patient guides. Additionally, he assures that facility is in compliance with all federal, state and local law.
Dr. Ekan Essien, a native Georgian, has had an interest in and has been engaged in practice of health and wellness as far back as he can remember. His first exposure to health and medicine was facilitated by his parents, both of whom are highly respected physicians. Dr. Essien left Atlanta at the age of 14 to attend boarding school at Phillips Exeter Academy in Exeter, New Hampshire. From there he went on to receive his bachelor's degree from Duke University where he also was a four year member and two time captain of the Men's Varsity Track and Field Team. Dr. Essien continued his education at Florida A&M University where he received his master's degree in public health with a focus in epidemiology. He obtained his medical degree from Meharry Medical College in Nashville, Tennessee and his residency training in the Morehouse School of Medicine General Surgery program at Grady Memorial Hospital. Dr. Essien is currently a member of several medical societies including the American Academy of Anti-Aging Medicine, American Board of Bariatric Physicians and the Atlanta Medical Association.
Before coming to InshapeMD, Dr. Essien has served as Medical Director for bariatric clinics in the Atlanta metro area and has treated patients in his own private practice. Dr. Essien is an avid motorcyclist and a computer and fitness enthusiast.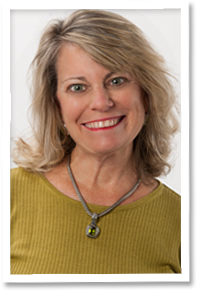 Mary Federico | Chief Communications Officer
As CCO, Mary's duties are to facilitate all company communication both internal and external, public relations and corporate/brand image. She will also be taking on several special initiatives including our corporate clinic relocation and design, planning and organizing our annual conference, an InShapeMD cookbook and quarterly magazine.
Originally from Jacksonville, Florida, Mary attended Wake Forest University as a National Merit Scholar and graduated with honors and a BA in Psychology. During her career in sales & marketing with BellSouth/AT&T she was a multi-year President's Club Winner and Salesperson of The Year. She has also studied interior design here at The Art Institute of Atlanta. Mary has been Google certified in search engine marketing and is also spear-heading our website re-design project. In addition to AT&T, her professional background includes marketing consulting with a local directional advertising agency and owning & operating a property management company.
Her hobbies include decorating, travel, gourmet cooking and collecting flamingoes of all shapes and sizes. Despite her 3 dogs and 1 cat at home, she volunteers with Canine Assistants, training service dogs for the handicapped.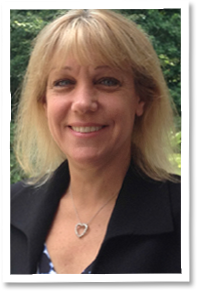 Sue Bauer | Corporate Controller
The controller is "accountable" for the accounting operations of our company, to include the production of periodic financial reports, billing, collecting revenues including royalties and disbursing payments.
Sue was born and raised on Long Island, New York and moved to the Atlanta, GA. area in 2006, She graduated from Hofstra University with a B.B.A in Accounting and is a Certified Public Accountant. Her professional experience includes key positions as Controller at Communications Capital Group, LLC where she performed all financial responsibilities for a portfolio of over 300 wireless leases. Sue was also the Accounting Manager at Cunard Line, Ltd and a Senior Accountant with Spicer and Oppenheim, C.P.A.'s.
Sue loves to travel, ski, and attend sporting events. She volunteers at the Children's Restoration Network helping homeless children in the Atlanta area.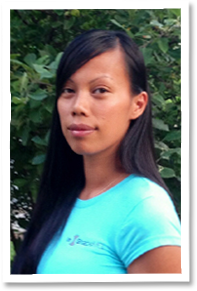 Sarim Gichengo | Franchise Support Representative
The Franchise Support Representative is accountable for the support and service of all franchise locations, from new setups to ensuring all locations are kept apprised of all policies, products, protocols, going forward. This position has evolved significantly as InShapeMD has grown to its present 38 clinics and 6 under development.
Sarim Gichengo is originally from Cambodia and brings with her a variety of skill sets well-suited for the many different tasks she encounters in her daily duties as an FSR. With a background and special emphasis in billing and coding, her other assets include excellent communication skills, organizational skills and the ability to work closely with new franchisees as they move through the process…from the initial "Welcome", along each step of their Project Plan and ultimately to their Grand Opening. Sarim does not stop there! Her support continues as she works to keep her franchisees up-to-date on new information. Sarim's 8 years of experience in the medical weight loss industry has proven a tremendous asset for us and, luckily, she plans a long career here at ISMD in Corporate Operations.
Sarim enjoys spending time with her family. She claims to be a simple person who really just enjoys the simple things in life!